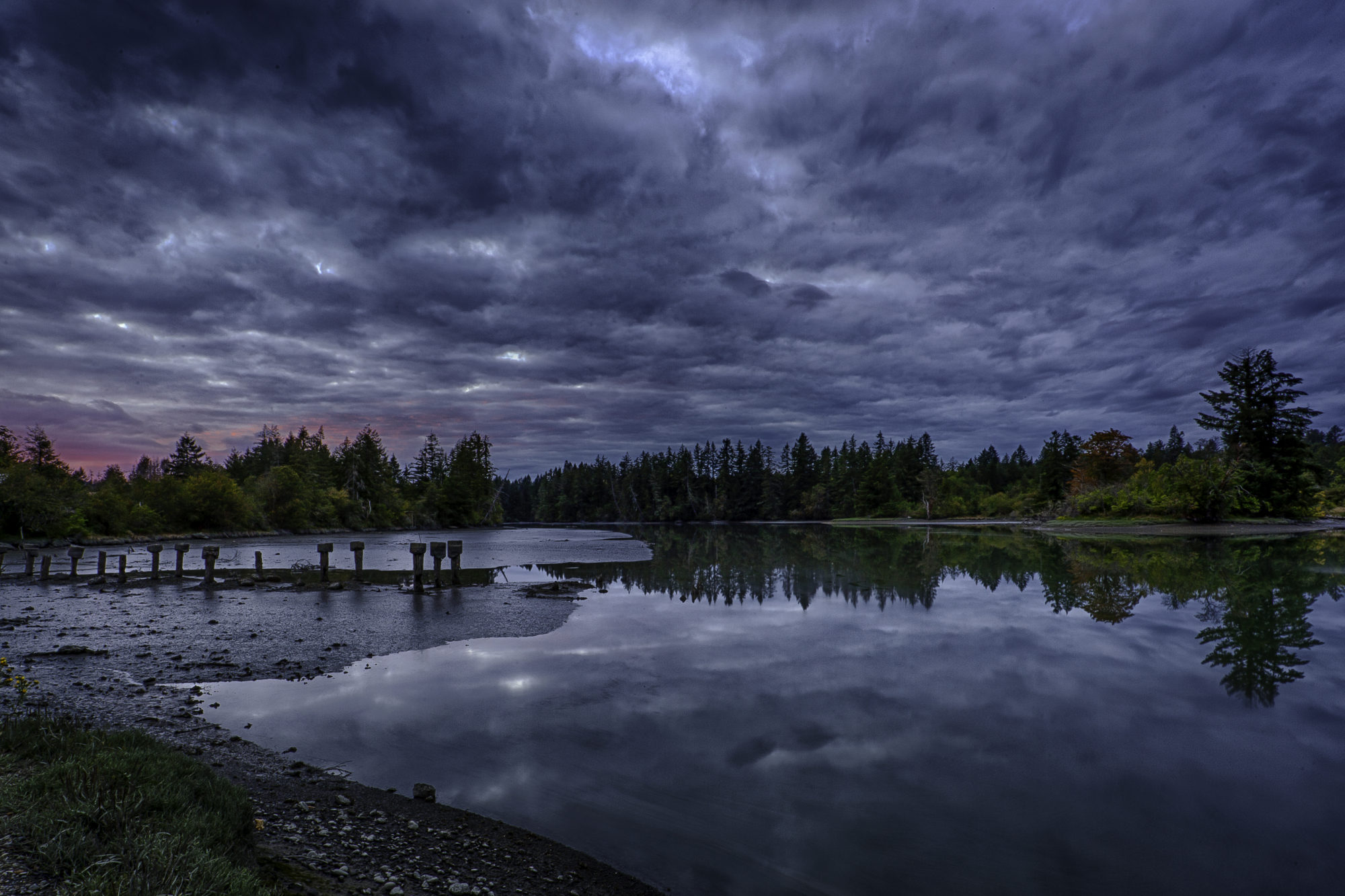 Lately I have been watching these beautiful sunsets every evening from my front porch and finally decided I needed to try and capture them in a photo. I started going down to an inlet called Mudd Bay (a short distance from house) every evening hoping for the right sunset. As luck would have it, the beautiful evening skies just kept disappearing behind gray clouds (this is Washington after all), or the brilliant orange-red colors I was hoping for never materialized.
However, one evening the sky was clouded but not a solid monotone gray and there was a reddish pink glow on the horizon. The water was glassy calm and the tide was low enough to add some definition to the inlet. It's not what I was looking for, but it does capture the mood of the skies so often seen in the South Puget Sound of Washington and I liked what I saw.
I am still venturing out each night looking for the bright colorful skies, and when the atmospheric conditions are right, the colors will reflect off the clouds and I'll capture it. But until then I am fortunate to be able to just watch another good day fade away.
=efh=